Alberta energy producers expected to spend $730 million this year developing hydrogen, geothermal, lithium and helium resources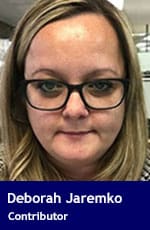 Emerging energy resources are taking on greater importance in Canada's oil and gas heartland.
Producers will spend $730 million this year developing hydrogen, geothermal, lithium and helium resources, according to the Alberta Energy Regulator (AER).
That's a nearly 250 percent increase from 2020, and it's expected to continue rising.
"We have advantages in all four categories," says AER principal economist Afshin Honarvar. "They are important."
The AER first included emerging resources in its annual outlook in 2022, listing capital expenditures for hydrogen, geothermal and helium alongside oil, gas and oil sands. This year, the AER added lithium to the outlook as well.
Annual spending on emerging resources in Alberta is projected to reach $840 million in 2032, or a total of about $9 billion between 2020 and 2032.
"It makes sense for us as the regulator to use our expertise in economics as well as the data that we have to track the progress in these areas," Honarvar says.
"That is interesting for people to know. Provincially, nationally and globally, this is something they are interested in, and they would like to see how we are progressing."
The AER's spending projection is based on public project announcements and estimated capacity additions, the regulator said.
The temporary pause on renewable electricity generation projects reviews and approvals that applies to the Alberta Utilities Commission does not apply to regulatory approvals from the AER, a spokesperson told CEC.
Hydrogen
Hydrogen is the most advanced of Alberta's emerging resources. The province is already Canada's largest hydrogen producer, generating about 2.5 million tonnes of the country's three million tonnes per year of the resource, mainly used for industrial processes.
Alberta is also already producing so-called "blue hydrogen" from natural gas, where emissions are removed through carbon capture and storage (CCS) technology. Since 2015, the Quest project near Edmonton has safely captured and stored more than seven million tonnes of CO2 emissions while producing clean hydrogen for the Scotford oil sands facility.
Among new hydrogen projects underway in Alberta is a $1.6 billion net zero complex owned by Air Products. It will supply the province's first commercial-scale hydrogen refuelling station, as well as Imperial Oil's new renewable diesel facility.
Honarvar says Alberta's advantage as a hydrogen producer for future fuels comes from its vast natural gas resources and the energy industry's experience.
"We have the right skill set; we have the right infrastructure. We have the human resources, with the knowledge that can be transferable in this area very easily," he says.
"Geothermal is no different."
Geothermal
Geothermal energy, or heat originating from below the earth's surface, can be produced using water or other fluids to heat or generate clean electricity.
Geothermal is relatively untapped in Alberta, but AER data shows development is accelerating.
"We forecast an average growth rate of 13 percent in our outlook. The base is small, but the pace of growth is fast," Honarvar says.
"Geothermal is about repurposing existing oil and gas wells. We have produced from oil and gas wells for many years. We are very familiar with that technology, and we have the knowledge of how to utilize that kind of resource."
Lithium
Alberta's long-established oil and gas sector also provides advantages for lithium production, Honarvar says. In Alberta, lithium – an ultra-light metal used in consumer electronics, electric vehicles, and battery storage systems – is found in so-called brine.
"Brine is basically the water that gets produced with oil and gas. We have been dealing with brine for many, many years, but in the past, we were not using it; we were injecting it back into the ground," he says.
"Now the plan is to extract the lithium that is available in those brines. The price of lithium has increased a lot over the past few years, and that has created that window of opportunity for Alberta because some of those marginal resources now they are becoming a gold mine."
Helium
Helium, which has many uses, including medical MRI imaging and as a rocket propulsion fuel, is in short supply around the world. 
The price of helium has increased by more than 160 percent since 2017 as demand has grown and is expected to continue rising. Canada has the world's fifth largest helium resources, and because it can be produced along with natural gas, Alberta could become a significant supplier.
"In the past, helium was mainly a waste because it was not really captured or processed. Now, if we find a good concentration of helium, the plan is to extract and process that helium," Honarvar says.
Deborah Jaremko is director of content for the Canadian Energy Centre, a Troy Media Editorial Content Provider Partner.
For interview requests, click here.
---
The opinions expressed by our columnists and contributors are theirs alone and do not inherently or expressly reflect the views of our publication.
© Troy Media
Troy Media is an editorial content provider to media outlets and its own hosted community news outlets across Canada.