Cross-country coalition pushing for new conversation on energy future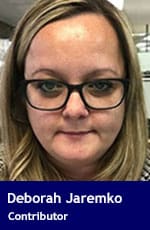 Growing up in Montreal, Shannon Joseph dreamed of becoming an astronaut. But as she learned more about the world, she decided there were enough challenges to solve on planet Earth.
One of today's most pressing is access to reliable, affordable energy.
"Energy is fundamental. Energy is opportunity or no opportunity. It's education or the lights going out when the sun sets. I've seen that internationally, but even in Canada, these kinds of realities exist," she says.
Joseph is chair of Energy for a Secure Future, a coalition of Canadian business and community leaders coming together for a new conversation about energy.
The world's energy crisis following Russia's invasion of Ukraine – with painful price spikes and the world's highest-ever consumption of coal last year – has changed the global energy dialogue.
"Before, when we talked about energy, we only talked about the environment. Now when we talk about energy, it is okay to talk about affordability. It's okay to ask good questions about reliability and geopolitics," Joseph says.
"All of these things matter. If we don't have a conversation that gets us to a solution that addresses all those things in the right way, we have no solution."
A leading architect of Germany's "Energiewende" push towards wind and solar over coal, oil, gas and nuclear admitted last fall that renewable energy alone is not sufficient to maintain reliable supply.
"We have to acknowledge that no country in the world is able to provide 100 per cent of energy demand by renewable energies," Germany's former energy minister Peter Altmaier told a Calgary business luncheon.
"The challenge today is that even if you expand the capacities of renewable energies, you still will need classical traditional energies like oil and gas and nuclear. We have to find solutions that are affordable and do work in practice … We have to realize that energy transition is not as simple as some people would like."
Canada needs to stop "twisting itself in knots" about its energy export capacity, Joseph says, particularly when it comes to liquefied natural gas (LNG).
Driven by Asia, world LNG demand was already expected to nearly double by 2040. Then the conflict in Ukraine made LNG a core energy supply source for Europe well into the future as countries look to reduce reliance on Russia.
U.S. LNG exporters have stepped up to meet demand. In 2022, Europe became the main destination for U.S. LNG shipments, according to the U.S. Energy Information Administration. Already one of the world's largest LNG exporters, America is on track to double its capacity by 2030, according to analysts with Wood Mackenzie.
"The United States during this conflict has significantly increased their output of natural gas, and some of what they are shipping overseas as LNG is Canadian gas," Joseph says.
"Despite having the same international commitments as Canada, they don't see a conflict between getting our friends the energy they need and being environmentally responsible. The fact is, gaining access to U.S. LNG will reduce international dependence on higher emitting fuels like coal, which everybody's burning more of now."
Canada needs to get into that space, she says.
"We're still not doing what we could be doing, nor are we pursuing it with the kind of clarity and conviction that our American neighbours are doing, even though our allies are asking us for it. We're kind of stuck."
Energy for a Secure Future wants to talk about the "full value proposition" for Canada's export potential, she says, from reducing emissions (Canadian LNG is expected to reduce emissions in Asia by 62 per cent compared to coal-fired power) to the economic value to Indigenous communities that are sharing prosperity in LNG projects.
"Part of it is the environmental value. Part of it is the reconciliation value. Part of it is the underpinning of our economy going forward. All of that should just make us really confident of actually taking our place in the world on this issue and being able to go to those international meetings and say, 'hey, we have a solution too,'" Joseph says.
Most recently, the vice-president of government relations and Indigenous affairs with the Canadian Association of Petroleum Producers, Joseph laid the foundation of Energy for a Secure Future by convening a diverse advisory council representing sectors and communities across Canada.
The council features business leaders Dominic Barton, chair of Rio Tinto; Tenaris Canada president Ricardo Prosperi; Victor Thomas, CEO of the Canada-India Business Council; Sean Strickland, executive director of Canada's Building Trades Union; and Keith Currie, president of the Canadian Federation of Agriculture.
The group also includes numerous Indigenous leaders such as Haisla Nation Chief Councillor Crystal Smith in B.C.; Chief Mi'sel Joe of the Miawpukek First Nation in Newfoundland and Labrador; Justin Bourque, president of Athabasca Indigenous Investments in Alberta; Chief Annette Lonechild of White Bear First Nations in southern Saskatchewan; and Chief Billy Morin of the Enoch Cree Nation in Alberta.
"What do the chief of a nation, a farmer, and a mining board member have in common? Perhaps little at first glance. Except that they all want a better future. And they all see the value in this energy conversation," Joseph says.
The diversity of the coalition stems from her long-held belief in the value of local voices in development decisions. It goes back to her youth when Joseph's quest for solutions turned from outer space to the necessities of life.
In her early 20s, she interned in Peru, helping improve access to clean drinking water. She achieved a master's degree from the University of Toronto, studying the use of remote sensing technologies to enhance water quality protection in rural water distribution systems in Canada.
Joseph worked for nine years with the Federation of Canadian Municipalities, travelling the country and learning about different regional approaches to development.
"I was very interested in how St. John, New Brunswick would approach sustainability compared to Iqaluit, compared to Toronto, compared to Regina, compared to Vancouver, etc.," she says.
It can be challenging for people in urban areas to understand how much of a positive impact a major resource project like mining or oil and gas can have on smaller communities – or how it fits with sustainability, she says.
"For some communities, it's a huge deal that they're going to get a new mine; these are jobs and resources that they just won't have if the mine doesn't come; that's a reality that is unfamiliar to many in urban Canada," Joseph says.
"I grew up in Montreal, so I'm very much an urban person, but the experience of these different realities in Canada made me sensitive to the importance of these different perspectives being brought together in our public conversations around resource development."
In B.C., Canada's emerging LNG industry has been transformational for the Haisla Nation, says Chief Councillor Smith. In addition to the benefits of the LNG Canada project under construction in Haisla traditional territory, the nation is 50 per cent owner of the proposed Cedar LNG project.
"I get goosebumps when I think of it. Not just for our community but for the neighbouring First Nations too. We hold them close in the ability to share in the opportunities that the project brings, and our entire region," Smith said in a report published by Energy for a Secure Future earlier this year.
Launched in February 2023, one of the coalition's first actions was to convene meetings in Ottawa between Indigenous leaders and senior members of the global diplomatic community.
Their message: Indigenous communities in Canada stand ready to collaborate with international partners to deliver responsibly produced LNG, reducing emissions while displacing energy supply from hostile actors.
Research by consultancy Wood Mackenzie found that Canadian LNG exports could reduce emissions in Asia by 188 million tonnes per year, or the annual equivalent of removing all the gasoline-powered cars from Canadian roads.
LNG from Canada can help deliver a secure energy future for the world, Joseph says.
"A secure future is a future where people have, as much as possible, the conditions to live fulfilled lives. That sounds cliche, but it's only because we take energy so much for granted," she says.
"A secure future means clean water, clean air, [and] a healthy environment. A secure future means having the energy that powers our schools and our society and is affordable enough for people to start new businesses. It's a future where we're not worried about people using energy as a weapon the way it's being used right now. There are so many ways in which having a secure future is very connected to having secure energy. And I think we need to talk about it."
Deborah Jaremko is director of content for the Canadian Energy Centre, a Troy Media Editorial Content Provider Partner.
For interview requests, click here.
---
The opinions expressed by our columnists and contributors are theirs alone and do not inherently or expressly reflect the views of our publication.
© Troy Media
Troy Media is an editorial content provider to media outlets and its own hosted community news outlets across Canada.