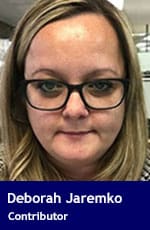 An activist group called Oil Sands Divestment is trying to convince the British Columbia Investment Management Corp. (BCI) to get out of fossil fuels by the end of this year.
The campaign says oil and gas is not a sound investment and that projects are increasingly "stranded assets." Neither is true.
Amid what the International Energy Agency (IEA) calls the first truly global energy crisis in history, investors like BCI should be encouraged to give more support to Canada's responsible oil and gas industry, not less.
Here are the facts:
The world needs responsibly produced oil and gas
While activists like to trumpet the narrative that the world is rapidly transitioning away from fossil fuels, the reality is that oil and gas will be around for a long, long time.
As more renewable and alternative energy sources become technically and economically feasible at a large scale, the IEA projects that oil and gas will still supply 50 per cent of world energy needs in 2050. That's down only slightly from 53 per cent in 2021.
Shutting off Canada's ability to supply oil and gas would have no impact on how much oil and gas is used around the world – or how much emissions that use generates.
It would only shift supply to regions that are less responsible actors in areas like social progress, environmental protection and worker safety.
Related Stories
Meanwhile, it would rob Canadians of huge economic activity and opportunity for economic reconciliation with Indigenous communities.
In 2020 the oil and gas sector supported nearly 600,000 jobs across the country and generated $118 billion (7.2 per cent) of gross domestic product (GDP), according to the federal government. In 2019, oil and gas companies also spent more than $2.6 billion with Indigenous businesses, a 70 per cent increase from 2017.
Oil and gas benefits Canadians
According to RBC Capital Markets, higher prices and improved productivity are increasing the profitability of Canadian oil and gas companies. In turn, this is dramatically increasing the benefits to governments across the country.
Driven by major players – including Suncor Energy, Cenovus Energy, Canadian Natural Resources, Imperial Oil and Tourmaline Oil – oil and gas companies are expected to pay $48 billion in royalties and taxes this year and $64 billion in 2023, analysts said in July.
Divesting from Canada's oil and gas companies would destroy the opportunity for increased government revenues that help pay for infrastructure like roads, schools and bridges.
Engagement with oil and gas companies is viewed as the better choice
Heavy hitters like the Canada Pension Plan Investment Board have no interest in blanket divesting from oil and gas companies.
According to CEO John Graham, the critical task of reducing global emissions will require the skills of people inside these companies.
"If the goal is to actually remove carbon from the economy, then selling doesn't achieve that. All selling does is sell to someone else who may not share the same values [and] may not have the same objective," he said at a recent event held by the Canadian Club of Toronto.
"We continue to invest in oil and gas with a view that here we have a sector that understands energy; that understands how to get energy into people's hands. Our view is to be an engaged owner/investor within the companies we invest in and express our expectation of a path towards net zero."
It's a view shared by Larry Fink, influential CEO of BlackRock Inc., the world's largest asset management firm.
"Nothing's more greenwashing than divestiture because it doesn't change the footprint of the world," Fink said in November 2021.
"We're not going to get to this decarbonized world that we wish if we don't invest in technologies and industry that rapidly change our carbonized world to a more decarbonized world. But it's a lot more complex than just having a bunch of investors moving out of some hydrocarbon companies."
Canada's oil sands is on the path to net zero
Canada's oil and gas industry is well down the path to total emissions reduction. In the oil sands, companies have already achieved success in reducing emissions per barrel, or emissions intensity, by 20 per cent since 2009, according to IHS Markit.
Total oil sands emissions – not just emissions per barrel – are expected to start going down within the next five years.
Six oil sands companies representing more than 95 per cent of production have jointly set the target to reduce emissions to the equivalent of zero by 2050. This means that any emissions from production will be balanced by emissions removed from the atmosphere.
Now – and on the long-term road to a zero-emissions future – the world needs more Canadian oil and gas, not less.
Deborah Jaremko is director of content for the Canadian Energy Centre, an Alberta government corporation funded in part by taxes paid by industry on carbon emissions.
For interview requests, click here.
---
The opinions expressed by our columnists and contributors are theirs alone and do not inherently or expressly reflect the views of our publication.
© Troy Media
Troy Media is an editorial content provider to media outlets and its own hosted community news outlets across Canada.