Fact-checking Hollywood's misguided crusade against the oil and gas sector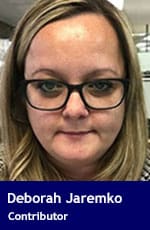 A group of Hollywood filmmakers including Mark Ruffalo, Joaquin Phoenix and Rachel McAdams is calling on the Toronto International Film Festival (TIFF) to drop RBC as its main sponsor.
They say RBC is not a "worthy source of financing" for Canadian film because of its ongoing support for Canadian oil and gas. They claim RBC is fueling climate change and disrespecting Indigenous rights.
They are wrong.
RBC is helping fund climate solutions while enabling Indigenous self-determination and prosperity. And Indigenous communities do not want Hollywood to speak for them.
Here are the facts.
Fact: RBC primarily funds Canadian oil and gas, and the world needs more Canadian oil and gas – not less
The world's growing population needs access to reliable, affordable, responsibly produced energy. And a lot more of it.
According to the United Nations, the global population reached eight billion last November, just over a decade after hitting the landmark seven billion in 2011. Driven by India and China, the world's population is projected to reach 8.5 billion in 2030 and 9.7 billion in 2050.
All those people need energy. Many don't even have it today, with about 775 million without access to electricity last year, according to the International Energy Agency (IEA).
Even with accelerating investment in low-carbon energy resources, the world's consumption of oil, gas and coal is as high or higher than it has ever been, with both oil and coal demand reaching new records this year, the IEA reports.
The agency projects the world's total energy consumption – which increased by 15 percent over the last decade – will increase by a further 24 percent by 2050.
On the world's current trajectory, the IEA says oil, gas and coal will account for 62 percent of world energy supply in 2050, compared to 78 percent in 2021.
As IEA executive director Fatih Birol said last year, "We will still need oil and gas for years to come … I prefer that oil is produced by countries like Canada who want to reduce the emissions of oil and gas."
Canada has been a cornerstone of global energy markets and a reliable partner for years, he said.
Fact: Coastal GasLink will help reduce emissions
The Hollywood activists take issue with RBC's funding of the Coastal GasLink pipeline. This is nonsense because the project can help reduce emissions in Asia. It also has the support of and is benefiting Indigenous communities.
One of the fastest and most effective ways to reduce emissions is to switch from coal-fired power to power generated from natural gas, traded globally as LNG.
Consider that between 2005 and 2019, emissions from the U.S. power sector dropped by 32 percent because of coal-to-gas switching, according to the U.S. Energy Information Administration.
The LNG Canada project – supplied with Canadian natural gas via Coastal GasLink – will have among the world's lowest emissions intensity, at 0.15 percent CO2 per tonne compared to the global average of 0.35 percent CO2 per tonne, according to Oxford Energy Institute.
Natural gas from LNG Canada alone could reduce emissions in Asia by up to 90 million tonnes annually, or the equivalent of shutting down up to 60 Asian coal plants, the project says. That's also a reduction of more than the entire emissions of the province of British Columbia, which were 64 million tonnes in 2022. 
Expanding Canada's LNG exports to Asia could reduce emissions by 188 million tonnes per year, or the annual equivalent of taking all internal combustion engine vehicles off Canadian roads, according to a 2022 study by Wood Mackenzie.
"It is a disservice to take the choice of Canadian LNG away from those that need it," Billy Morin, former chief of the Enoch Cree Nation, said earlier this year.
Fact: Coastal GasLink benefits Indigenous communities
The Coastal GasLink pipeline facilitates shared prosperity between Indigenous communities and Canada's energy industry.
Not only will it connect to the LNG Canada terminal on the traditional lands of the Haisla Nation – where the project has been transformational for the community, according to Chief Councillor Crystal Smith – but it will also provide natural gas for the proposed Cedar LNG project, in which the Haisla Nation is 50 percent owner.
"Cedar is not only important from a Haisla perspective, [but from] a global perspective," Smith says.
"Our territory is not in a bubble and protected from what is happening in Asia and India with coal burning."
Sixteen First Nations will become 10 percent owners of the Coastal GasLink pipeline itself once it is completed.
And so far, LNG Canada and Coastal GasLink together have spent more than $5.7 billion with Indigenous-owned and local businesses. 
"When there is foreign interference, especially from high-profile celebrities like Ruffalo, it sets us back. He does not think beyond the pipeline. He does not think beyond the cause of the day," Indigenous policy analyst Melissa Mbarki wrote following a previous attack on Coastal GasLink by the actor. 
"Over the long term, such actions serve to drive away investment and keep Indigenous communities in poverty. We are dealing with so many social issues, including high rates of suicide, incarceration and homelessness. Speaking on our behalf is not the answer if you fail to acknowledge the entire story." 
Fact: Indigenous communities speak with their own voices
Ruffalo is a prominent activist against the Coastal GasLink pipeline, often spreading misinformation about the project's relationship with Indigenous communities. But they are fighting back.
"Hollywood celebrities from outside of Canada are actively campaigning against the Coastal GasLink project, claiming Indigenous People do not support it. However, 20 elected First Nations governments along the route do support it," the Indigenous Resource Network said in a statement last year.
"Hollywood celebrities are standing in the way of us being able to make our own decisions. Their main goal is to push their agenda and use us as talking points; ultimately, communities are left to pick up the pieces.
"Although their intentions may be to help Indigenous people in Canada, this can be best done by allowing our people to use their own voices. We are able to decide for ourselves what is best for ourselves and our communities."
Fact: The film industry has its own emissions to deal with
Rather than campaign against Canadian energy projects that can help reduce emissions and foster prosperity for Indigenous communities, Hollywood filmmakers could be better served addressing the emissions in their own backyard.
A 2020 study by the British Film Institute analyzing the emissions associated with producing movies in the U.S. and U.K. found that films with a budget of $70 million or over generate an average of 2,840 tonnes of CO2 pollution.
Air travel alone to support a movie production of this scale generates equivalent emissions of flying one way from London to New York 150 times, BFI said.
Deborah Jaremko is director of content for the Canadian Energy Centre, a Troy Media Editorial Content Provider Partner.
For interview requests, click here.
---
The opinions expressed by our columnists and contributors are theirs alone and do not inherently or expressly reflect the views of our publication.
© Troy Media
Troy Media is an editorial content provider to media outlets and its own hosted community news outlets across Canada.