Reading Time:
3
minutes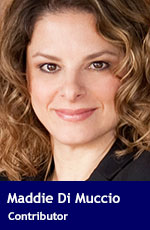 It's no shock that Ontario Premier Doug Ford wishes to shrink the size of Toronto city council. Conservatives like small government.
Ford, a former Toronto city councillor, and his late brother Rob, a former mayor of Toronto, were known to be libertarian. They regularly made it clear that they believed that government should be leaner and focused mostly on providing essential government services.
But it's entirely unacceptable that the premier announced council's downsizing mere weeks before voters are to head to the polls and while registered candidates are deeply invested into their campaigns.
So Toronto's municipal election is in a vacuum of uncertainty.
Within 48 hours of Ford introducing the legislation, a Superior Court judge ruled that the Ontario government erred in its attempt to shrink city council. The judge cited a breach of the freedom of expression of both candidates and voters, as guaranteed in the Canadian Charter of Rights and Freedoms.
In the wake of that ruling, the premier invoked the notwithstanding clause, which allows governments to set aside the Constitution in extraordinary circumstances. Ford's government then tabled the bill to trim Toronto council again in the legislature.
Toronto city council quickly applied to the appellant court to challenge the province's use of the notwithstanding clause.
It all leaves the city in limbo. The city clerk said it was "virtually impossible" to organize a fair election in the current state of chaos.
That the premier believed he could pass a bill of such enormous magnitude without facing serious dissent in Canada's biggest city is astonishing.
And the more Ford defended his actions, the worse it got. He digressed from "saving taxpayers $25 million" and "getting transit, housing and infrastructure built" into an unscripted rant during a media scrum. He called certain councillors incompetent, making it glaringly obvious that his intentions are shrouded in a personal vendetta based on his own tenure as a city councillor.
It's absurd that Ford claims he's "for the people" when polls show that the majority of Torontonians don't want their city council to shrink.
On the other hand, the fate of Toronto and its infrastructure means very little to Ontarians living outside the city. Seniors are still waiting to see a doctor. Families who were promised services for their autistic children that were so lacking with the previous government remain desperate for help. Other families will continue to struggle with their hydroelectric bills this winter, despite the measures Ford took to appoint a new hydro board. These people can hardly care about subways in Toronto, or the way that municipality's government operates.
These are all legitimate issues the Progressive Conservative government ran on during the spring election. But Ford's term is already descending into a power struggle with other levels of government and the courts. He has turned himself into a caricature of Boss Hogg. And he runs the very real risk of alienating members of his own party, who are beginning to question his intentions.
In reality, any moves to shrink government should start at the provincial and federal levels. Members of Parliament and provincial legislatures represent mostly whipped votes – they act on behalf of their parties, not their constituents. And their campaigns are based on the policies prepared by party leaders.
In a municipal politics, each councillor votes independently and on behalf of their constituents. And they campaign by offering personal perspectives on the issues.
Which branch of government is more responsive to voters? Which seems overstuffed, based on the independence of their members? Which levels of government should have their numbers of representatives cut?
Partisanship is expected in political debates, but the hypocrisy has reached the heights of nonsense.
Ford's calling the notwithstanding clause simply an "available legal tool" is ridiculous.
It may be enshrined in our laws, but that doesn't mean the loophole should be used with flagrant disregard for its purpose.
Maddie Di Muccio is a former town councillor in Newmarket, Ont., and former columnist with the Toronto Sun.
Maddie is a Troy Media Thought Leader. Why aren't you?
---

The views, opinions and positions expressed by columnists and contributors are the author's alone. They do not inherently or expressly reflect the views, opinions and/or positions of our publication.