Reading Time:
3
minutes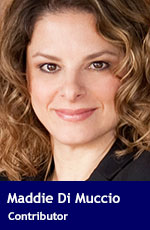 Markdale is a small community in southwestern Ontario. It only has a population of about 1,200 but can attract much more to its large annual fair. Enthusiasts of craft and farming exhibits come each year to enjoy this charming town.
Markdale may also become ground zero for a charter school revolution in Ontario.
In late March 2015, the Ontario government told local school boards that underutilized schools must increase enrolment or face closure. The government defined an underutilized school as having enrolment less than two-thirds of capacity. About 600 Ontario schools are candidates for closure under these new rules. Beavercrest Community School in Markdale is among them.
Many small communities like Markdale are reeling from the government's decision. Without a local school, it's difficult to convince young families to settle in these municipalities. And without young families, local businesses are put in peril.
This can impact small independent stores along Main Street that will lose customers when the schools shut down. But it can have a bigger impact on the larger employers in the small town, who will struggle to attract quality employees.
Chapman's Ice Cream is the largest employer in Markdale. The company wins international awards for its ice cream and long ago won the hearts of the community. When a 2009 fire burned their factory to the ground, the owners made sure that no staff member missed a paycheque – or even their Christmas bonus – as the factory was rebuilt.
At a mid-January 2017 meeting of the Bluewater District School Board, Chapman's Ice Cream vice-president Ashley Chapman pledged $2 million on behalf of the company, plus an additional $50,000 toward annual operating costs, to support keeping a school in Markdale beyond 2020.
Despite this generosity, saving the local school is far from a done deal. In 2014, the school board commissioned a report on future enrolment. Using trends in employment and demographics, the report concluded that 18 schools, or about a third of the school district's total, should be shut down due to low enrolment. The region is mostly rural – Owen Sound, with a population of about 22,000, is the largest municipality under the board's authority.
Operating  a school district with an area of about 8,000 square km is extremely challenging. It's very difficult to find operating efficiencies when enrolment is low. To see the Bluewater board struggle to administer over a region that's 25 per cent larger than Prince Edward Island isn't surprising.
But the Ontario government must consider other solutions beyond putting children on a school bus for long stretches, as the board struggles to rationalize and consolidate.
The charter school model may be the right solution for rural communities like Markdale.
Charter schools operate independently of the board, under the supervision of a school council made up of parents and other stakeholders. The province grants the parent council a charter to operate the school under the parameters established within the charter. The province provides funding.
The charter school model has been adopted with great success in the United States and Alberta.
The crisis in school closures in rural Ontario may be an opening for charter schools, relieving boards of a financial burden.
Charter schools' operating costs are much lower than schools administered by a board, because charter schools are not subject to the same bureaucracy. Charter schools are generally non-unionized, which also makes them cheaper to operate.
With Chapman's Ice Cream's generous pledge, there's a strong case for a public school to operate in Markdale independent of the financial struggles of the school district.
That can happen if the province agrees to a charter school in Markdale – and in other regions facing the same challenges.
Maddie Di Muccio is a former town councillor in Newmarket, Ont., and former columnist with the Toronto Sun.
Maddie is a Troy Media Thought Leader. Why aren't you?
---

The views, opinions and positions expressed by columnists and contributors are the author's alone. They do not inherently or expressly reflect the views, opinions and/or positions of our publication.