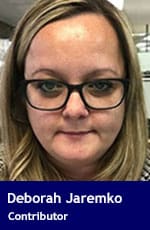 Canada's potential to supply natural gas to Europe as liquefied natural gas (LNG) has gone from an afterthought to a critical part of the discussion on how to replace gas from Russia, according to analysts with Norway-based Rystad Energy.
European countries are facing emergency measures to reduce energy use to ensure enough natural gas is in storage for the winter amid Russia's war in Ukraine.
"From a European perspective, Canadian LNG was always kind of an afterthought. It has been quite a reversal that we've seen in the last few months with some of those East Coast projects being lifted to the highest policymaking levels," says Rystad vice-president Thomas Liles.
"We're going from Russia accounting for around 40 per cent of Europe's gas imports to a situation where policy-makers and utilities are really scrambling to source any gas they can get from anywhere."
The European Commission is working to reduce its use of Russian gas by two-thirds this year and eliminate it entirely "well before" 2030.
But the reality is that gas is still needed today, and Russia has reduced its supply to Europe to dangerously low levels.
The challenge is most pronounced in Germany, where governments are turning down lights, restricting heat and limiting warm water in public spaces.
Vonovia SE, Germany's largest landlord, is reportedly reducing night-time temperatures in its properties to a maximum of 17C.
Germany has no LNG import infrastructure today to help ease the energy shortfall. But since Russia invaded Ukraine, the country has started building at least seven new LNG import terminals.
Even before the war in Ukraine, Shell analysts forecast a global LNG shortage by the mid-2020s. Total world LNG demand is expected to nearly double in the next two decades, reaching 700 million tonnes in 2040.
Russia, the world's second-largest natural gas producer in 2021, had been expected to be a significant supplier in the increasingly tight market, Liles says.
"Before the invasion, Russia was always in our base case slated to be a very important supply player for European natural gas," he says.
"It is a longer-term problem, and we're going to be tight LNG for the foreseeable future."
Even as more renewable energy comes online, oil and gas will continue to play a vital role in global energy markets through 2050, according to the International Energy Agency (IEA).
In 2021, oil and gas supplied 53 per cent of world energy compared to 12 per cent from renewables, the IEA says. In 2050, renewables are projected to grow to 26 per cent, while 50 per cent will still be supplied by oil and gas.
While the most immediate threat may be energy supply to Europe this winter, the overall challenge is broader and not going away any time soon.
That includes getting the world off high-emitting coal-fired power. But coal consumption is now back to record levels, in part because of the natural gas supply disruption from Russia.
According to the International Energy Agency (IEA), global coal use will reach eight billion tonnes this year – the highest level since 2013.
"Coal is increasingly being used to replace gas, which is in short supply and has experienced huge price spikes following Russia's invasion of Ukraine," the IEA said in July.
Liles says the change in market conditions could kick off a new investment cycle in natural gas globally.
Some of that could be in Canada, both on the East Coast and the West Coast, where the country's first LNG export terminal is under construction.
A key Atlantic Canada project closer to Europe is at the forefront of discussion, Liles says, with a proposal to retrofit Spain-based Repsol SA's LNG import terminal in Saint John, N.B., to exports. There's also interest in the Goldboro LNG project, a proposed floating export terminal in Nova Scotia.
The governments of Canada and Germany have reportedly been discussing both opportunities but any timeline for development remains unclear, he says.
"If we saw a concerted effort to make Goldboro go through, or the Saint John's LNG reversal, we could potentially see something mid-decade, if not a little bit later."
Canada's LNG developers have strengths in the global LNG market like low emissions intensity, strong environmental, social and governance (ESG) performance, plentiful low-cost natural gas supply, and strong relationships with Indigenous communities, Liles says.
But he says building LNG infrastructure in Canada like long-haul pipelines is challenging.
Deborah Jaremko is director of content for the Canadian Energy Centre, an Alberta government corporation funded in part by taxes paid by industry on carbon emissions.
For interview requests, click here.
---
The opinions expressed by our columnists and contributors are theirs alone and do not inherently or expressly reflect the views of our publication.
© Troy Media
Troy Media is an editorial content provider to media outlets and its own hosted community news outlets across Canada.